关于百望 About Us·
菜谱展示 Menu·
联系我们 Contact Us·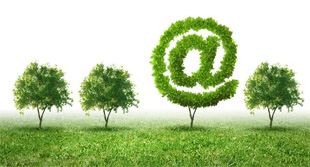 地 址:上海市青浦区盈秀路251号
电 话:021-59227219
传 真:021-59227218
联系人:张先生 +86 13916289551
        +86 18918868078
邮 箱:bw@baiwangfood.com
    baiwangfood@sina.cn
What can we provide for honored company?
发布日期:2019-07-24 00:00:00 来源:www.baiwangfood.com
reduce stress and logistics burden of support staff
a large professional team provide professional catering services while reducing the burden on support staff so that your company is more into the core of production and management.
To ensure effective food safety of dining personnel
We will be in strict accordance with the provisions of ISO system in production, processing, sale and storage to ensure quality of raw materials in line with national and local governments under the 'food sanitation law'
In the process of cooperation with your company, our company will purchase your company employees dining party public liability insurance.
lift the outsourcing concerns of all leaders and achieve a win-win situation and make the cooperation service channel smooth.
'Welcome you to give us valuable advice', we will treat your questions seriously and make a solution within 12 hours. We set commissioners at each service site to solve the problem immediately and there are suggestion boxes in each canteen. We will from time to time make a survey about recent quality of the food and the suggestion to improve our service.
create a casual, comfortable and harmonious dining environment
Our company will decorate some restaurants of yours with promotion boxes related to culture and diet to create a casual, comfortable and harmonious dining environment. We wish to bring diners a good appetite and good dining environment.
provide employees with health, nutrition and a wild range of catering services.
We will regularly organize a chef-produced innovative analyzing meeting to strengthen the adjustment of food quality and improve our food quality.