关于百望 About Us·
菜谱展示 Menu·
联系我们 Contact Us·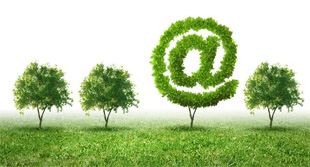 地 址:上海市青浦区盈秀路251号
电 话:021-59227219
传 真:021-59227218
联系人:张先生 +86 13916289551
        +86 18918868078
邮 箱:bw@baiwangfood.com
    baiwangfood@sina.cn
we know the taste of your company best.
发布日期:2019-07-24 00:00:00 来源:www.baiwangfood.com
Standardized food and beverage management for enterprises is not used for all. Demographic and other differences lead to vastly different tastes of customers. How to meet the tastes of most people is the biggest challenge we face. The difference between business catering and enterprise catering is that in business catering customers don't need to go to the same restaurant. Every day's menu of each week in every operating point of us must not be the same. We must balance your requirement price and our own cost. Going to the staff restaurant every day, staff is easy to feel monotonous. We'll do our best to make your employees feel freshness.
First, regular rotation of head chef is the main way to solve the above problem after our long-term exploration. Secondly, we will organize a experience-exchanging meeting joined with technique group and head chef in order to share the experience. Again, the chef is responsible for updating and reviewing the manu. And they got regular training. Finally, we hold a nationwide 'invention session' every two years to discuss the need of the customers from different ages ,different regions, and other aspects.
how to make good profits
the profits of us are saved not made.
Good management lead to good profits which is the eternal truth of corporate earnings. We have three ways to control the cost:a,through professional procurement channel,strict management and controlling the procurement sources ,the procurement of raw materials'cost and be reduced 12-18%; b,carefully designing manu by professional nutritionists diet can reduce 5-7% of the consumption of raw materials; c, waste and reduce the delivery. Meanwhile, the company strictly control net profit to be the 5-8% of total revenue. Obviously, after payment of all charges, the company can make a profit so you don't have to worry about our interest to seek more profit by reducing the food standards.
Well, how to make good profit? our competitive edge lies in our centralized procurement of raw materials are in the lowest cost. Under the administration of the purchasing department, suppliers signed with purchasing department to ensure the safety ,quality and reasonable price of the food. At the same time, we divide food into raw meat, seafood, grain, vegetables and other broad categories. Each of the raw materials are from a same supplier.