关于百望 About Us·
菜谱展示 Menu·
联系我们 Contact Us·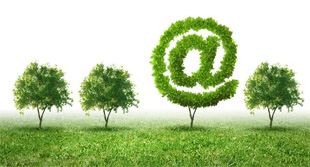 地 址:上海市青浦区盈秀路251号
电 话:021-59227219
传 真:021-59227218
联系人:张先生 +86 13916289551
        +86 18918868078
邮 箱:bw@baiwangfood.com
    baiwangfood@sina.cn
How to ensure safety of food?
发布日期:2019-07-24 00:00:00 来源:www.baiwangfood.com
When receiving food from suppliers, we send acceptance member to confirm the name, specification, quantity, ect of the food according to the procurement list. We require suppliers to provide product quality certificates and medical report of the food to the us. Warehouse staff should confirm names, specifications and quantity. If there is some different points, he shall be coordinated with relevant departments to fill the food receiving list. The staff of department of laboratory technician shall request product quality certification. If it's meat food, they also need quarantine certificate.
Ensure that all food is supplied by the qualified suppliers with three certificates. We ensure food quality and safeguard the food interests of customers.
Standardize the management, various aspects of work(procurement, inspection, transportation, processing, cooking, storage, food distribution, cleaning and disinfection) is strictly operated in accordance with the standards.
All staff have standard uniform, holding health certificates and having regular examinations.
Improve the education and training mechanism and all kitchen staff should pass the examination.
we pay attention to food safety.
we have specialized health and safety department
we have specialized health and safety department. the functions of the department is to develop health and safety standards for our company and it's responsible for the implementation of these standards at all operation points. They coordinate health and safety matters within the company and is responsible for overseeing all operational points of the relevant standards compliance. Currently, the department consists of more than 20 health and safety commissioner who oversee all operational points of health and safety matters of the company.
health and safety procedures
we recognize and accepted HACCP as a most effective and appropriate food safety system. in compliance with health laws and regulations of China and HACCP guidelines, our health and safety departments draw up the health and safety standard which suit us. The standard includes the following main elements:
【1】new health and safety requirements to open stores
【2】requirements for the health and safety of the staff in daily work
【3】requirements for the health and safety of the raw materials and food in daily work
【4】requirements for the health and safety of equipments in daily work
【5】the health and safety record in daily workfood hygiene and fire emergency response plan
In addition, based on HACCP, a special supervision and inspection list is enacted by our health and safety department, which is called 20points checkllat),for overseeing the health and safety of the field operations.
In daily work, health and safety commissioner provide health and safety training for operation staff, inspecting each operational site regularly. That helps each operation site to implement the health and safety standards .